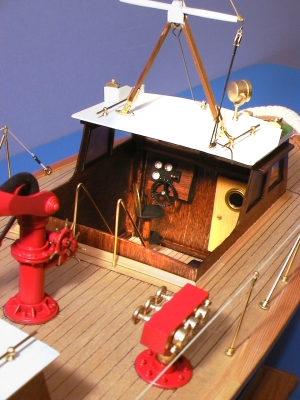 During her long life, James Braidwood served her country well, saving many lives.
Our scale model version incorporates many details and beautiful woodworking.
The cockpit contains actual printed gauges, the chair has a brass back, the door has a brass port hole and door knob. Brass railings, lighting and accents abound. Wooden stairs match deck wood. Cabins are stained Mahogany.